Write Yourself a Love Note
|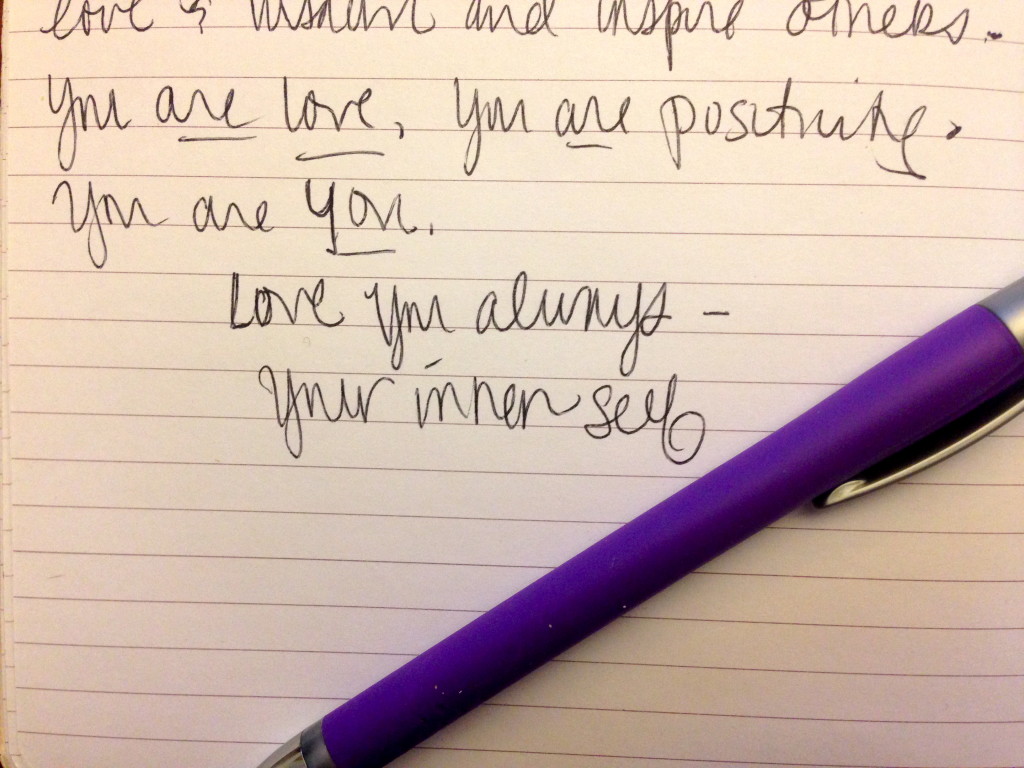 I was looking back in a journal from last spring and found a note I had written to myself. I had completely forgotten about it, but reading it again made me feel warm and fuzzy. Feelings of positivity, confidence, clarity, happiness, and love overpowered me.
Who doesn't love to receive a love note? But, how empowering when the love is coming from YOU! You don't need anyone else to fill you up with love, you can just look inside.
This is a simple act to improve the connection with your inner self and help you love yourself fully and unconditionally!
Try it out! Don't be shy, you don't have to show anyone or even tell anyone…this is between you and your inner self!
Whether you are trying to make a tiny change or big changes, overcome negative self-talk, be happier, improve your relationships or parenting, lose weight, exercise more, be more present, find a new job, make wellness a priority, or just love yourself more- you may just be completely amazed at how one little action can make a big difference.
Lots of love!
Molly