28 Quotes to Inspire Self-Love
|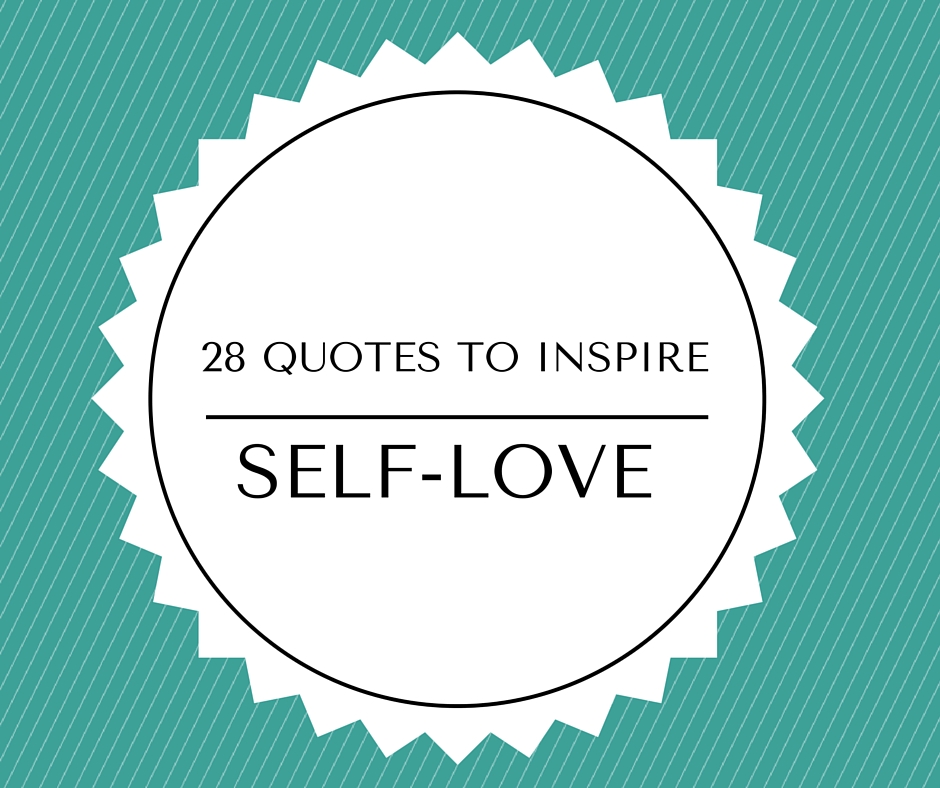 Self-love is powerful. It is also something that doesn't always come naturally. It often takes a lot of practice before it becomes habitual. Even then, reminders are needed!
I hope these 28 self-love quotes serve as a reminder on the power of self-love, self-kindness and self-care. I hope they also provide a little inspiration to focus on your strengths, your gifts and your unique journey in life!
Self-Love
"To love oneself is the beginning of a life-long romance"~ Oscar Wilde
"It's not your job to like me, it's mine." ~ Byron Katie
"This kind of compulsive concern with "I, me & mine" isn't the same as loving ourselves….Loving ourselves points us to capacities of resilience, compassion & understanding within that are simply part of being alive." ~ Sharon Salzberg
"When we can let go of what other people think and own our story, we gain access to our worthiness – the feelings that we are enough, just as we are and that we are worthy of love and belonging." ~Brené Brown, Ph.D.
"No one can make you feel inferior without your consent."~ Eleanor Roosevelt
"You, yourself, as much as anybody in the entire universe, deserve you love and affection."
~ Unknown 
"When you strengthen the self-love center, you stop condemning and abandoning yourself and start being there for yourself, no matter what – even in the midst of pain, in the midst of the things about yourself that you think are unlovable." ~ Marci Shimoff
"Owning our story and loving ourselves through that process is the bravest thing that we will ever do." ~Brené Brown, Ph.D.

Self-Care
"It's not selfish to love yourself, take care of yourself and make your happiness a priority. It's necessary." ~ Mandy Hale 
"Loving ourselves may seem foreign, even foolish at times. People may accuse us of being selfish. We don't have to believe them. People who love themselves are truly able to love others and let others love them. People who love themselves and hold themselves in high esteem are those who give the most, contribute the most, love the most." ~ Melody Beattie
"Taking time for ourselves and being selfish are two different things. We must first take care of ourselves before we can take care of others. Trying to put everyone else's needs before our own accomplishes little for others and leaves us frustrated, resentful and tired." ~ Susan Maguire (my mom!)
"Practicing self-care and being loving and gentle toward ourselves helps us to be more present and calm, so we can respond wisely, intuitively and effectively to a variety of circumstances." ~ Reneé Peterson Trudeau
"To practice Extreme Self-Care, you must learn to love yourself unconditionally, accept your imperfections, and embrace your vulnerabilities." ~ Cheryl Richardson 
"When nobody else celebrates you, learn to celebrate yourself. When nobody else compliments you, then compliment yourself. It's not up to other people to keep you encouraged. It's up to you. Encouragement should come from the inside." ~ Joel Osteen
Self-kindness
"You have been criticizing yourself for years, and it hasn't worked. Try approving of yourself and see what happens."~Louise L. Hay
"When we give ourselves compassion, we are opening our hearts in a way that can transform our lives."
~ Kristin Neff, PhD
"Did your mom ever tell you, 'If you can't say something nice, don't say anything'? She was right-and talking nicely also applies when you're talking to yourself, even inside your head."  ~Victoria Moran
"Lighten up on yourself. No one is perfect. Gently accept your humanness."  ~ Deborah Day
"It does take work to break the self-criticizing habits of a lifetime, but at the end of the day, you are only being asked to relax, allow life to be as it is, and open your heart to yourself."
~ Kristin Neff, PhD
Being True to YOU (and reminders of how amazing you are!)
"The best day of your life is the one on which you decide your life is your own. No apologies or excuses. No one to lean on, rely on, or blame. The gift is yours – it is an amazing journey – and you alone are responsible for the quality of it. This is the day your life really begins."~Bob Moawad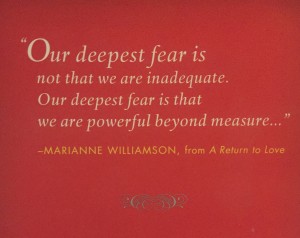 "What lies behind us and what lies before us are tiny matters compared to what lies within us."~ Ralph Waldo Emerson
"Don't ask yourself what the world needs, ask yourself what makes you come alive. And then go and do that. Because what the world needs is people who have come alive." ~ Howard Washington Thurman
"Be faithful to that which exists within yourself."~ André Gide
"The most adventurous journey to embark on; is the journey to yourself, the most exciting thing to discover; is who you really are, the most treasured pieces that you can find; are all the pieces of you, the most special portrait you can recognize; is the portrait of your soul." ~ C. JoyBell C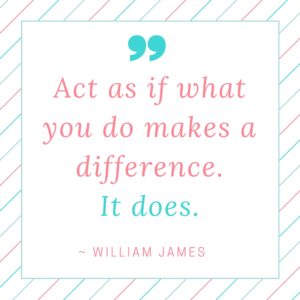 Lots of love, 
Molly 
P.S. Don't forget to bookmark this page for days you need a little boost of self-love inspiration!
For more on the role of self-love in our wellness, check out my Why Love? page.